Colin Rosenkowitz was born in Mossel Bay on South Africa's southern cape in 1934, the youngest child of a tailor, Chevel, and his wife, Rebecca. His parents had fled Europe to the African continent during Russia's anti-Jewish rioting.
When Colin was six his mother died leaving Chevel with four children. It was the height of World War II, and the conflict was pulling men and business away from the region.
Unable to provide for his family, Chevel sent Colin and his two sisters to the Arcadia Jewish Children's Home in Johannesburg, more than one thousand kilometres north of their home in Mossel Bay.
"I used to see a lot of my sisters, which was a big help," Mr Rosenkowitz said.
"My dad would visit us every Sunday, he brought a bag of fruit and sweets that my sisters and I would divide up.
"All the other mothers and fathers were in the same predicament as what my dad was."
Colin spent 11 years at the orphanage until he aged-out at 17. His sisters were older, so for three of those years he was alone. But he says the 350 other orphans were "like family."
At 17 he became a printer and moved to Cape Town, where he'd lie on the beach for hours, wondering how to get a job on the cruiseliners he saw sailing by.
After passing a bottle of whisky to a dockside secretary, Colin eventually landed a job as a waiter, and found himself aboard a ship bound for Southampton.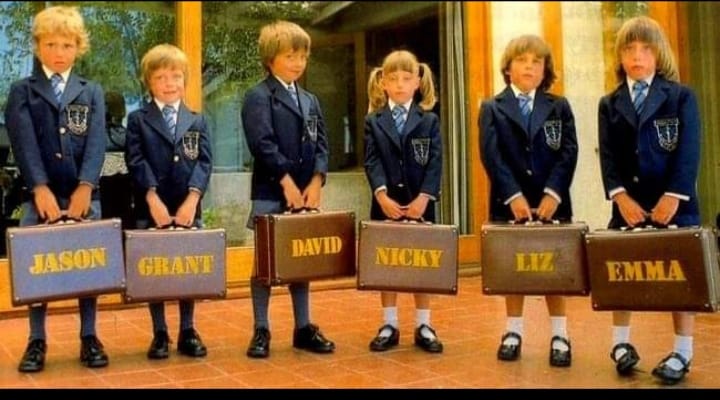 Within a few years, the floating waiter would become part-owner of London restaurants Milky Lane and Safari Room. The Earls Court Road venues featured live music, and it was there he met his future wife, Susan Pelly-Fry who was waiting tables.
The pair grew closer after Colin intervened when a local musician followed Susan home after work. Over the following year they would marry and have their first child, Samantha.
The 14-hour work days at the restaurant took their toll on the young parents, so they abandoned London and moved into a three-bedroom terrace in Cape Town.
"We came back with our first baby and then we had Anthony after that. We didn't want eight children, we already had the ideal family."
But things didn't go according to plan for the Rosenkowitz's.
"After Anthony was born the doctor made a gynaecological error putting Susan on the contraceptive pill too soon, with the result being that she didn't have her period for four years."
"Eventually they experimented with a fertility injection and all of a sudden she was pregnant, one child became two, and two became three."
"We decided we didn't want that many children, but the doctor talked us around, and then the next month it became four children and it was too late for an abortion."
Susan was in and out of hospital constantly. At seven-and-a-half months an x-ray revealed there were not four foetuses, but six.
"Inside I felt like I didn't know how we were going to manage, six had never survived, no one could tell us what to do or how to do it."
On January 11th, 1974 Colin and Susan's life changed forever, with the arrival of sextuplets David, Grant, Jason, Emma, Nicolette and Elizabeth.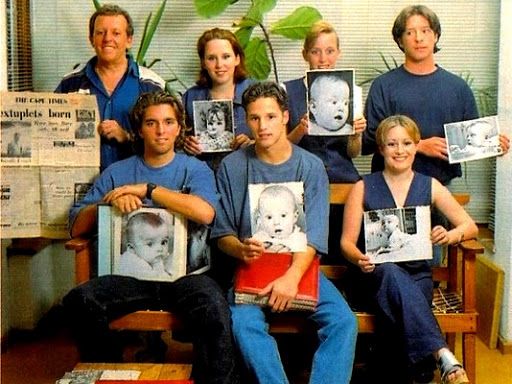 Two became eight and I used to wonder, why as the first set in the world, why was I chosen?"
"I thought to myself, it's because I was in this orphanage, with 350 brothers and sisters, and I felt blessed. But, it was extremely difficult".
The now textiles salesman would balance a household of eight kids, intense media-deal demands and his marriage, with the pressure of being the family's sole provider.
"You learn pretty fast."
"When I drove them to school, I had my smallest son sitting between the legs of my biggest son in the front, but all of them were continuously arguing and fighting. So, I would put the Bee Gees on and I sang along until it became less noisy, so they would listen to me."
When the sextuplets were entering their teenage years, Colin and Susan's marriage began to break down.
"It wasn't a happy time, it was a bad part of our lives for everyone, including me."
Colin took sole custody of all eight children after he and Susan divorced in 1989, rising to the challenge of raising sextuplets plus two.
"I remember when I went to their school at the end of term for parent-teacher interviews, I had to see 26 teachers that day. When it finally finished at six o'clock, I still hadn't seen them all. It became a bit of a joke".
Now the sextuplets are 45, and they and their two older siblings are scattered across the globe.
Eldest son Anthony and first-born sextuplet David now live in Australia, Elizabeth and Emma are in the UK, Nicolette, Grant and Samantha live in Cape Town and Jason lives in Ireland.
"So life goes on, I'm quite happy, with whatever they do, I'm happy for them," Mr Rosenkowitz said.
The financial strain of raising eight children has left Colin in dire straits for much of his life – in fact the 85-year-old retired just two years ago.
"It's my time now, and I started late, but I'm enjoying my life".
https://www.sbs.com.au/news/insight/how-this-single-father-raised-the-world-s-first-surviving-sextuplets