The sense of loss and grief that couples, especially mothers, go through when they lose a baby to miscarriage is simply shattering. Imagine what happens when Autumn Safley, an occupational therapist from Jacksonville, Arkansas, decides to "wear" her child loss in public despite her husband's initial misgivings!
While shopping at a local Hobby Lobby store, expecting mom Autumn Safley was surprised when quite a few heads turned around to see the "special" T-shirt she was wearing. The T-shirt was printed with a rainbow heart that read: "You're looking at a rainbow." And her beloved husband was not really excited about her "strange" dress!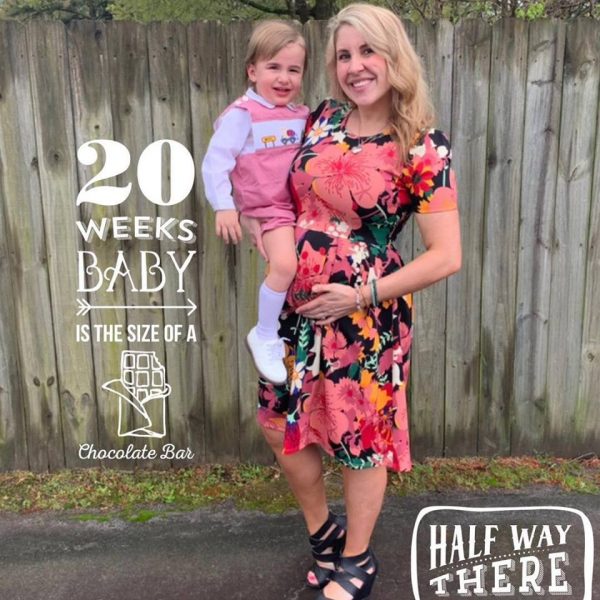 The dress and the text on it was something very close to Safley's heart; it referred to "rainbow babies"—babies conceived after a miscarriage, and just like a rainbow after a storm, these babies are like a beacon of hope for their parents.
Some couples are often scared and overly cautious about pregnancies after a miscarriage, thinking that something unfortunate might happen again. But Safley, after losing two babies to miscarriages in late 2015 and early 2016, took it as a call for celebrating that new life growing within her.
A fellow shopper, Courtney Mixon, in Hobby Lobby that same day was so deeply touched on seeing Safley's T-shirt that she started tearing up.
"I know what your shirt means … my husband and I lost our baby last year, and we've been trying to conceive,'" Mixon of Little Rock, Arkansas, told Safley, according to Today.
Safley approached her and asked if she could hug her. Through a conversation, she learned that Mixon was over the moon upon discovering she was pregnant the day following her 5th wedding anniversary in August 2015. Sadly, she lost her baby after a miscarriage later that month.
"I told her to not give up, never lose hope, and that God had a perfect plan for her and her little family," Safley said in an interview with Babble.
This fortuitous meeting instantly created a bond between the two women. Mixon, who could relate to the painful experience of losing a baby, was so encouraged by Safley's positive attitude that she clicked a photo of her and shared it on Facebook. It has, since then, gone viral.
"I'm still in awe! I never thought [the Facebook post] would go this far!" Mixon said. "We are trying to conceive," she continued, adding that the enormous response she received had helped her "realize that we are not alone."
Months later, Safley and her husband were blessed with little Jas, their beautiful rainbow baby, on Dec. 7, 2016.
"Honestly I felt like I have been given a gift some women never get to experience," Safley said. She admitted there were nights when she cried and felt hopeless, however, she "had faith and knew that God was going to provide us with a baby someday."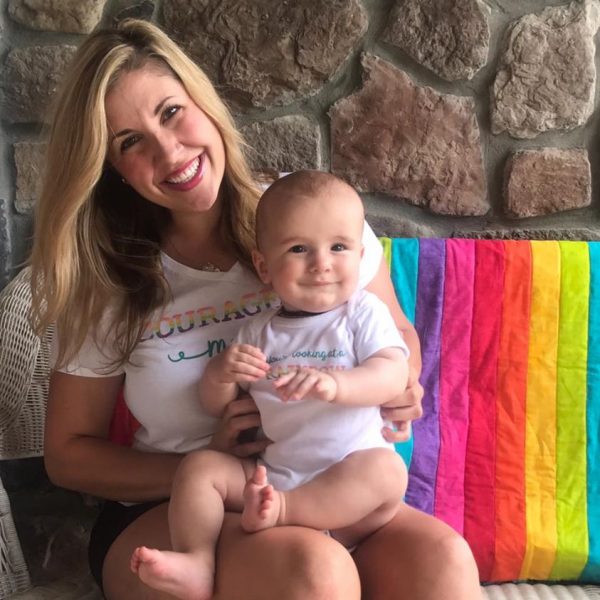 For women experiencing grief after the loss of a baby, Safley, who's currently expecting her second bundle of joy, wanted them to "never, ever give up or lose hope." "I encourage others to keep open hearts and open minds and to trust fully that God's ultimate plan and will for their lives far supersedes their own," she advised.
A simple act of wearing a T-shirt actually represented the courage and hope of a would-be mom; no doubt it touched the hearts of many.
https://www.theepochtimes.com/man-tells-pregnant-wife-not-to-wear-this-t-shirt-when-another-mom-sees-it-she-cries_2990690.html