You might have noticed that the world is a bit of a mess at the moment.
The British government is in absolute chaos, Donald Trump's presidency continues to be a farce and the actual planet is in dire straits.
If we've ever needed a feel-good story it's right now and who better to provide that story than a superhero?
Cast your mind back to 2013 and you might remember 5-year-old Miles Scott, a leukaemia patient who won the world's heart when he got to be Batman for a day.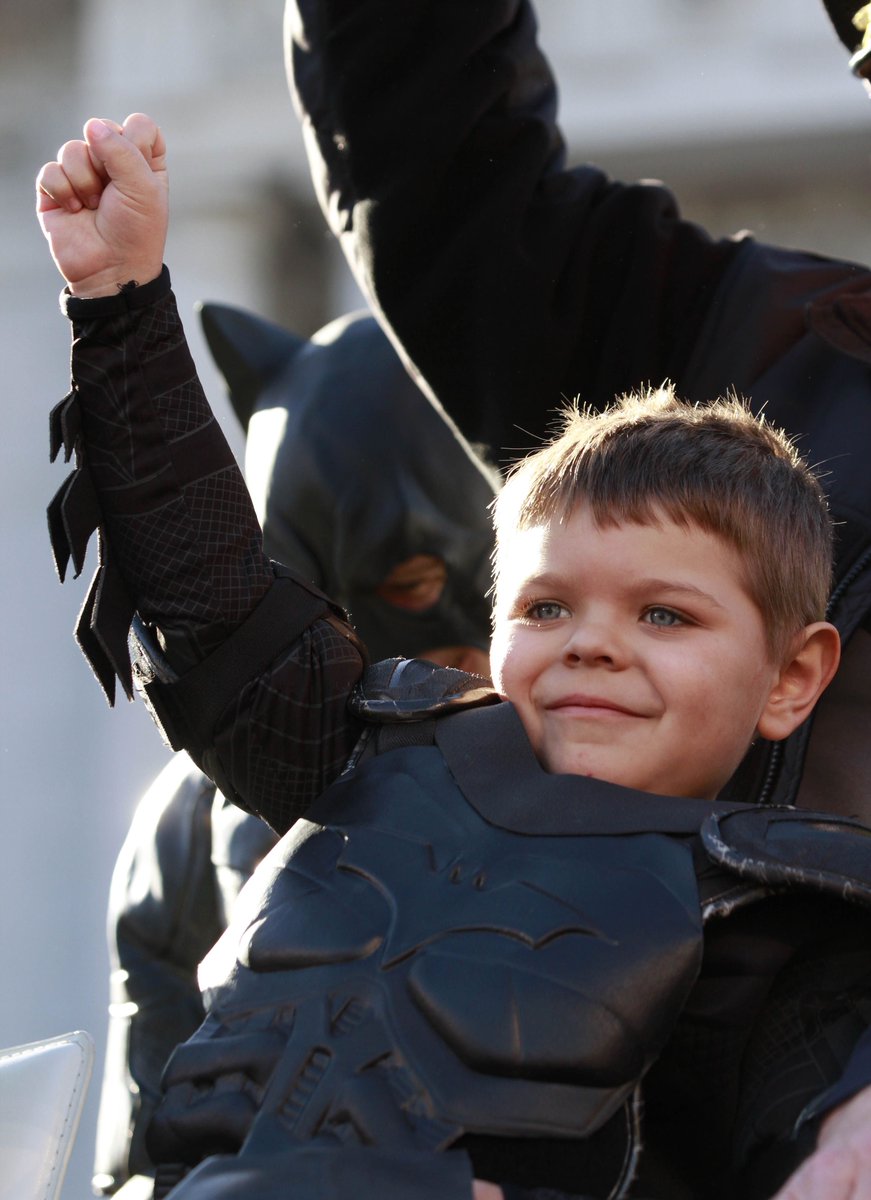 The youngster was treated to a very special day by the Make-A-Wish Foundation, who turned San Francisco into Gotham City and allowed Miles to rescue citizens and defeat villains like the Riddler and the Penguin.
It was a huge story and even Barack Obama thanked Miles for his heroic actions.
If that story wasn't great enough there is an even better sequel.
Miles is now 10 and Make-A-Wish has confirmed that his leukaemia is now in remission and he no longer has cancer.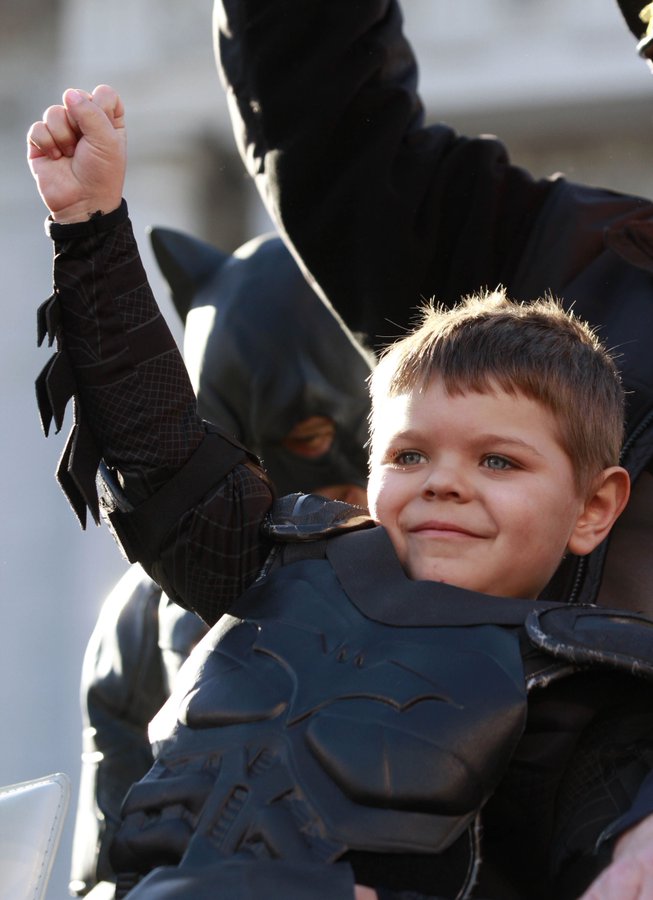 Since his crime-fighting day five years ago, Miles has returned to being a typical kid—playing little league, going to school, helping his family farm, and even selling his first market goat in the local fair! Now 10 years old and in fifth grade, Miles loves science and robotics.

After fighting his own heroic battle with leukaemia since he was a year old, Miles visits his oncologist once a year and has been in remission from leukaemia for the past five years.

This piece of good news has understandably touched a lot of people's hearts and there was an outpouring of emotion and goodwill for Miles and his recovery.

Not only was Miles incredible story turned into a documentary, appropriately named Batkid Begins, he also managed to put a huge spotlight on the foundation who saw donations and volunteers increase.

We saw an increase in offers of help across all areas, including donations, volunteers, referrals and other services.

In fact, the volume of traffic on our servers caused our system-wide websites to go down for several hours on the day of his wish.

Great job Miles! If we are ever kidnapped by the Joker we'll know who to call.

https://www.indy100.com/article/batkid-batman-cancer-free-miles-scott-make-a-wish-foundation-san-francisco-gotham-city-8636526