Children often love playing hide and seek—especially in houses with many rooms. A beautiful white, Colonial-style family homestead in Lansdowne, Pennsylvania, had a basement with a secret. No one knew about it until many years later when a hole in the floor was opened up for repairs, revealing what would become a national treasure.
Alexandra Poulos grew up in Lansdowne, Pennsylvania, where she had a normal and happy childhood growing up in her parents' home. "It's my childhood home. My parents bought it in 1974," she told ABC News.
At 43, she came to learn something curious about her house—it was so incredible it seemed like something out of an old-fashioned movie.
Alexandra said that when she was a young girl, she had dreams about rooms in her house that did not exist.
"When I was a child I would have random dreams about there being other rooms in the house. I'd look it up on dream meanings sites and people always thought I just had a crazy imagination," she said.
She always had the uncanny feeling that her house was unique.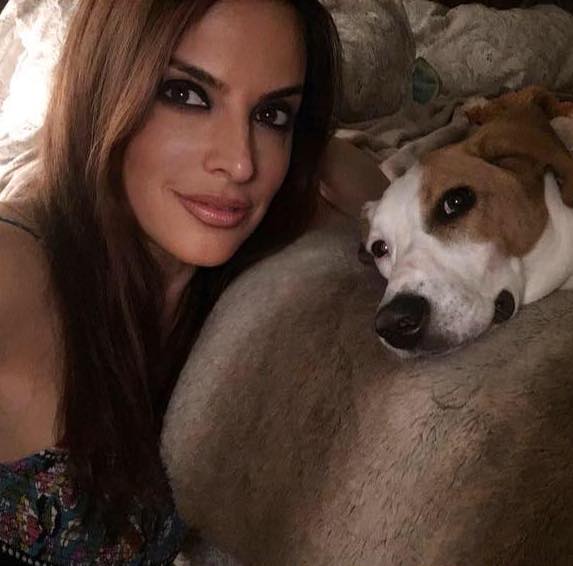 When her mother passed away, Alexandra felt she needed to return to the home she grew up in. Although she loved her childhood home and cherished all the happy memories she had growing up, she could not bring herself to stay there. Neither did she wish to sell the property, so she decided to rent it out to a family, visiting occasionally to take care of general maintenance and repairs.
One day in 2016, tenant Jerry Sanders noticed some cracks in the walls of the basement. The basement of the house was badly in need of repairs, so Alexandra contracted Baldwin Masonry to fix the problem.
The workers put up columns to hold up the ceiling and tore a hole in the basement floor.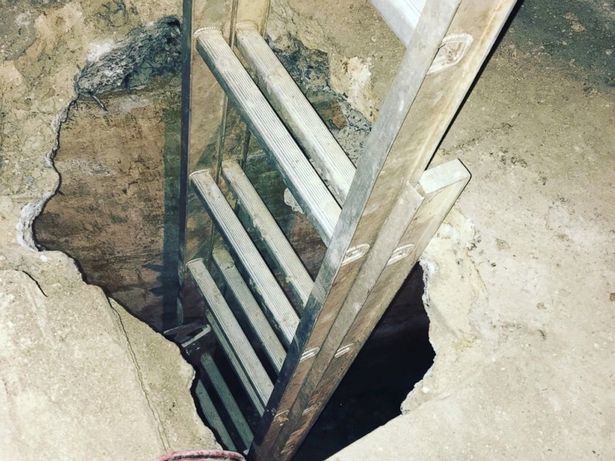 Recalling what the neighbor told her dad in the past, "I think there's a basement under your basement," Alexandra had a feeling that there was more to the basement than met the eye.
Speaking to WPVI, she said: "Something was definitely down there."
Curious, she asked the workers to dig a little deeper into the foundation.
After days of digging, workers broke through to what appeared to be a deep tunnel. The more they dug, the more curious it became. Eventually, it was apparent to everyone's utter amazement that Alexandra's house used to be part of an underground railroad!
"A little bit in shock that we lived here for so many years and never knew that this existed," Alexandra said.
The tenants also expressed they felt the house had a "spiritual presence."
So the stories were true after all, and her childhood instincts were not unfounded. Alexandra's family were told about their home, how it used to be a platform of an underground railroad, which was used to secretly lead slaves to freedom, yet no one really believed it was true until that moment. What a surprise that, after all the years, a beautiful secret was revealed, which is now a testament to history.
Alexandra said she planned to install a door where the hole had been for safety purposes. She explained that their house was on Garrett Road, which was named after Thomas Garrett, who was instrumental in helping Harriet Tubman free 2,700 slaves from a neighboring area. She said: "It's two minutes away from the house, I hope to one day give tours of the site in honor of all they accomplished."
An essential part of American History was hidden right under Alexandra's house and now remains a symbol of hope and freedom! According to historians, unbeknownst to most homeowners, there are many stops or stations like this in the area.
https://www.theepochtimes.com/woman-discovers-hidden-room-beneath-her-basement-whats-under-it-is-a-long-kept-secret_3059063.html